* This option should only be used by actively enrolled full-time Graduate Students. This rate is not valid for part-time graduate students. Student IDs will be checked at check-in.
IMPORTANT 2024 Registration Details
The conference is ITAR Restricted. U.S. Citizenship or U.S. Permanent Resident/Green Card Holder Verification is Required of all Attendees and Militarily Critical Technical Data Agreement Certification Form DD2345 is required of Non-Government Attendees.
The Conference Registration includes attendance to (1) day of Training Sessions, (4) four days of Concurrent Sessions, two (2) days of ITAR Restricted Expos and Networking Socials, and access to our Conference App.
All Speakers must register as an attendee.
For your protection, payments can not be taken over the phone. All payment information must be submitted either during the initial registration process or through the link provided in the attendee registration confirmation.
Online registration will be discontinued at 12:00 PM EST on Friday, January 10, 2024. People wanting to register after this date must do so on-site at the World Golf Village Renaissance St. Augustine Resort. Please consult the Agenda for additional registration times.
NEW FOR 2024
Sunday Training Session!
ABOUT THE COURSE
The workforce development short course will introduce and train participants on the materials science and engineering of ultra-high temperature ceramic (UHTC) materials, ceramic matrix composites (including carbon-carbon composites), as well as some refractory metals to support the design and manufacturing sustainment. This session will be delivered in an ITAR compliant environment and is intended to benefit engineers, technicians, production operators, and quality assurance personnel along with supply chain vendors and subcontractors.


Topics covered include:
History of hypersonic flight and design
Hypersonic aerothermodynamics and hypersonic materials challenges
Introduction to mechanical properties
Thermal properties
Applications of thermal and mechanical properties
Composites including carbon/carbon and ceramic matrix composites and their manufacture (will include some coverage of metals used in systems)
Participants will receive a full set of notes for the college course on which this short course is based.
Attendance will be limited to the first 75 attendees who sign up for this short course. More details to come.
MEET THE INSTRUCTOR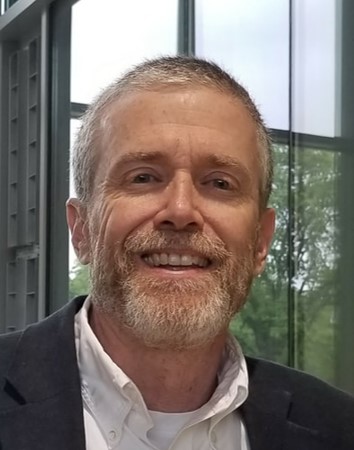 Professor Rodney W. Trice
Professor Rodney Trice, whose home department is in the School of Materials Engineering at Purdue University, has focused on many fundamental and applied research topics over the last 25 years. Prof. Trice, his students, and his faculty collaborators have investigated structure-property relationships of plasma-sprayed thermal barrier coatings at high temperature, researched the effect of petroleum-based and biofuel impurities on degradation of thermal barrier coatings, and established the importance of the suspension plasma spray process for industrial purposes. Prof. Trice begin working in the hypersonics research area in 2010. He is currently investigating the following hypersonic materials related topics: high-temperature high-emissivity coatings for carbon/carbon composites, processing of IR and RF windows, additive manufacture of C/C composites, direct ink write of SiC short fiber/SiC composites, digital light projection of UHTCs and RF window materials, novel energy absorbing ceramics, and powder-processing schemes to fabricate ceramics into complex shapes. His current research is supported by industrial sources, ONR, BETO, Draper Labs, AFRL, and AFOSR. He is a Fellow of the American Ceramic Society and handles ceramic-related submissions for Additive Manufacturing and Materials Research Letters.
RETURNING FOR 2024
Lunch N' Learn Sessions!
The Composites, Materials, & Structures (CMS) Conference is pleased to offer Lunch 'N Learn sessions again this year to
promote workforce development and knowledge building regarding materials for extreme environments.


The daily sessions (Monday thru Thursday) will be presented by subject matter experts across a variety of important topics including material fundamentals, testing and evaluation, and key historical programs and lessons learned.


These learning sessions are targeted to help young engineers/scientists or those who are unfamiliar with a topic as these will be "general overview" sessions ("100 level topics").


The Lunch 'N Learn Sessions will be free and open to all conference attendees. These sessions will be included in the registration price and no additional sign-up will be required.


Lunch will NOT be provided, so attendees will have to bring their own lunch.
---
REGISTRATION REQUIREMENTS
The following ITAR Certification requirements are mandatory for ALL Attendees and Exhibitors. Non-Government Attendees MUST have BOTH documents. Graduate students will also be required to show Student ID or will be charged full price.
1. Proof of U.S. Citizenship, US Permanent Resident / Green Card must be presented and verified at registration check-in (Required for ALL Attendees). Please provide ONE of the valid documents:
Current U.S. Passport, or Passport Card
Copy of U.S. Birth Certificate and a personal identification with photo
US Permanent Resident / Green Card
Government ONLY Valid CAC Card (White Only / See Image Below)

2. DD2345 Certification Form (Required for Non-Government Attendees) Can be submitted online during registration or at onsite check-in.
JCP Guidance for Certification Guidance for Conference / Event Use - Click here to download
DD2345 Certification Form is required for all non-government attendees. For more information on Certification click here.
Processing, Confirmation & Cancellations
The Registration Process
Payment methods include the following:
Visa
MasterCard
American Express
Check



All registration fees are payable to Arctos Technology Solutions.
(ATTN: CMS 2024)
ARCTOS • 2601 Mission Point Blvd, Suite 300 • Beavercreek, OH 45431

Note: Online registrations must be completed before checks can be accepted. Indicate participant name(s) on checks to ensure payment is applied correctly.
Payment Receipts
Payment receipts are emailed to the address provided during registration
Credit card payments get an emailed receipt from authorize.net
Check payment receipts will be emailed when the check is processed
To pay online later, go to your registration login provided in your confirmation email
Your Registration Confirmation
Online registrants will receive an electronic confirmation notice (sent to email registered with) that the registration has been received. Please ensure that registration information contains a current email address to ensure proper receipt of all confirmations and updates regarding this Conference.

"Pay by Check" registrants receive a pending confirmation. After check is processed a registration confirmation will be emailed.
Cancellations and No-Shows
Written cancellation notice must be received before January 3, 2024 COB 5:00PM EST to qualify for refund ( is acceptable – please indicate the Conference – CMS 2024 – and full name and company of attendee)
Cancellations received after January 3, 2024 COB 5PM EST and attendee "no-shows" are ineligible for a refund
Substitutions with registration fee transfer may be made at any time without cancellation fees
All cancellations are assessed a processing fee of $75
Onsite Registration
Everyone is required to check-in at the CMS Registration Desk located at the World Golf Resort
Pre-registration is strongly encouraged
Onsite registration will be available, but rates may be higher
Onsite registrants are not guaranteed handout materials or entrance into food functions
Badges
Attendees are required to wear ID badges throughout the Conference general session, training and technical sessions, and Exhibit Hall. ID badges are not transferable, and CMS reserves the right to withdraw a badge used to gain admission to the Exhibition / Conference by any person other than the one for whom it was issued.